Women's Club Chicken pot pie sales will be on October 21 & 22, 2023 after all masses. Chicken pot pies are $25.00.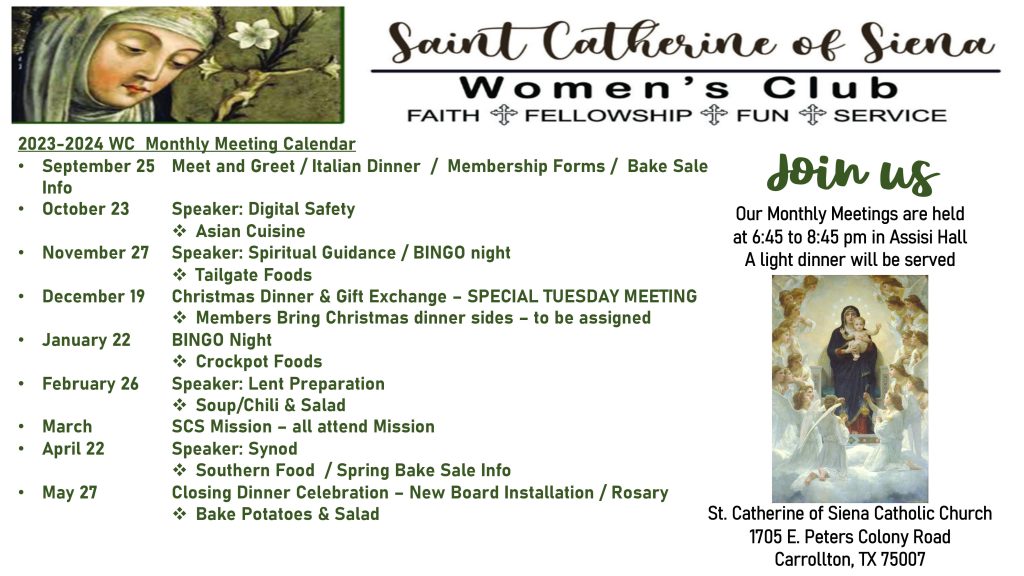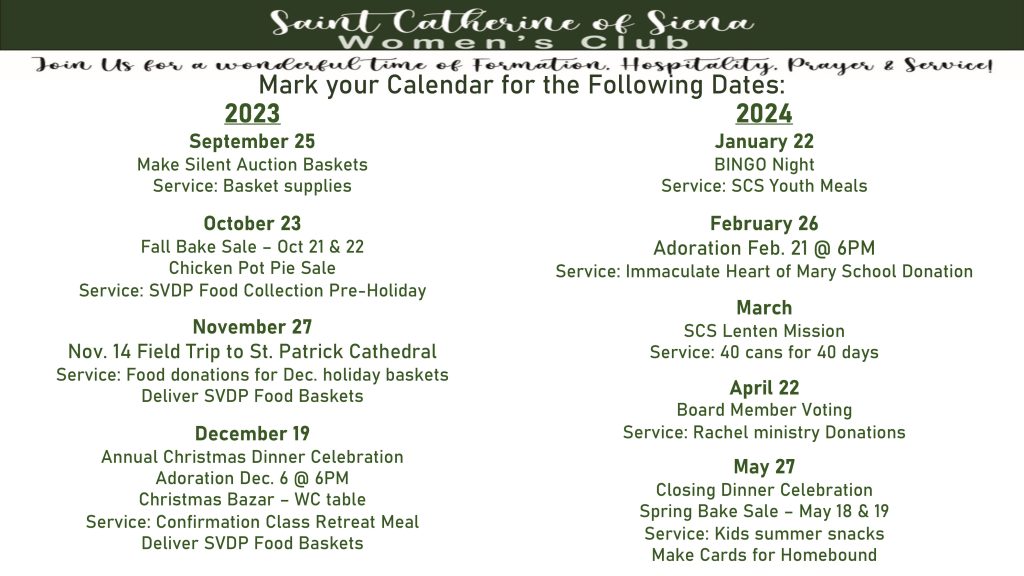 The St. Catherine of Siena Women's Club was established in 1978 and over the course of these 36 years we have truly grown as an organization and as a church family.
As our parish grows in size, so do our needs as parishioners and the help we can provide to one another in God's grace is immeasurable. We are all blessed with gifts.
We know you love St. Catherine, your parish and your community and we hope you will share your gifts with each of us.
We invite you to get involved with the Women's Club. We invite you to grow with us, in faith, in love, and in friendship.
2023 – 2024 OFFICERS
PRESIDENT – Yogi Rascon
VICE PRESIDENT – Carrie Harris
SECOND VICE PRESIDENT – Pete Shobe
SECRETARY – Shirley Maier
TREASURER – Patti Weathered
MEMBERSHIP – Anna Galvan and Yolanda Safford
BAKE SALE – Sandy Murphy
FOOD – Tina Chagoya
1st FRIDAY ROSARY – Madeleine Truong
Click here for the Women's Club Membership Form
Contact our President: Yogi Rascon at [email protected]
Contact our Membership Committee: Rosemary Manganilla at [email protected]