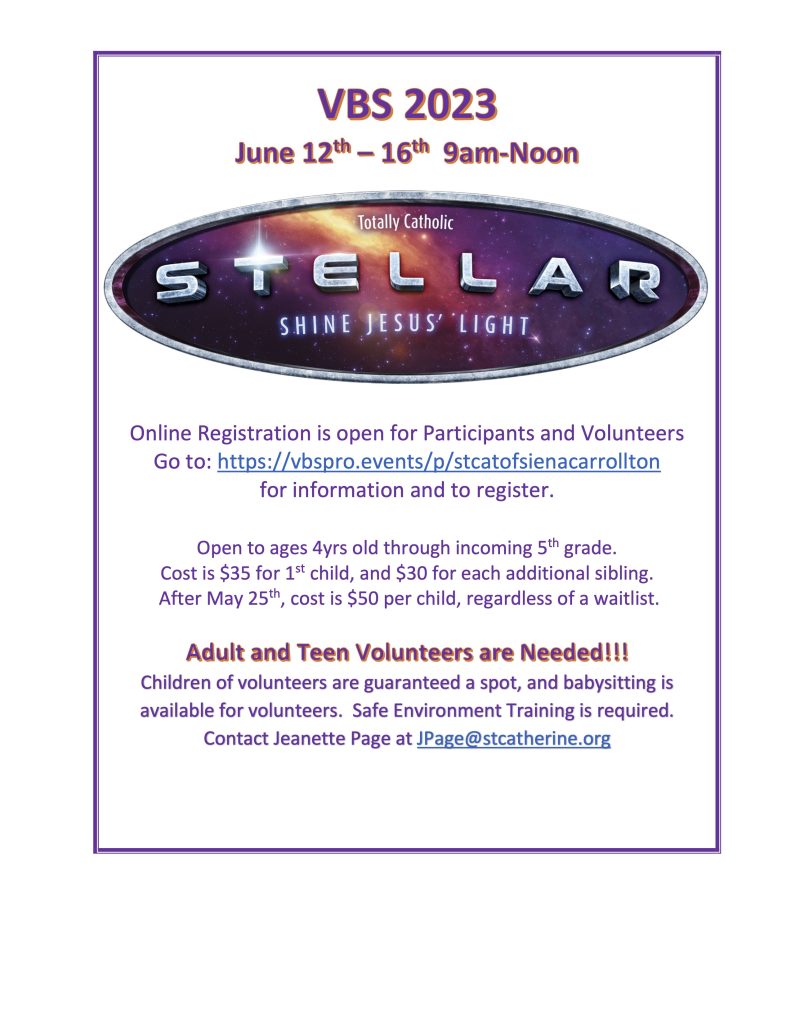 We take great joy in teaching children about God's love and a love for their faith. Beginning in the 2022-23 school year, all elementary religious education sessions are part of Family Formation. You are the most important people in your child's life! We hope participating in religious education at St. Catherine of Siena helps your entire family grow in faith.
Family Formation classes for the school year begin in September and continue until the end of April, with some breaks for holidays. Classes have mixed ages, allowing for a more natural dynamic for children to learn together and learn from each other. All elementary siblings will be in the same class with the exception of Kindergarten, and materials are provided for all classes. All Kindergarten students will be in a class with children their age. There will be alternating family classes and child classes, so every other week parents are expected to come to St. Catherine's. During the family classes, catechists will lead the children in a lesson while parents receive adult formation. Adult formation may include a talk, a service activity, or pedagogical methods to engage their children at home for the following week. During the child-only sessions, parents are expected to bring their children to their designated class day and time. Catechists will then engage children in a lesson. It is crucial for parents to engage in material outside of these class sessions. Therefore, parents will be given materials, topics, and prayers to engage their children throughout the week. It is our goal that parents feel supported and able to effectively pass on the Faith to their children. Catechists will teach each session throughout the month, though in future years we will be expecting parents to be more involved in the catechetical formation of their children. Monthly, catechists may check in on the family to see how the lessons went, if there were topics that were particularly challenging for the family, or if the parents or children need any other support.
St. Catherine of Siena Catechesis Registration 2022-2023
Contact the Formation office to register at 972-492-3237 X123.
Early registration is June 15, 2022 to August 15, 2022. Early registration tuition is $80 per child with a $200 maximum. Early registration tuition will apply to forms that are fully completed and received in the office by the due date. Registration after August 15, 2022 tuition is $100 per child with a $250 maximum. Payment is not due before classes begin. Home study fees vary depending on option used. Catechist discount for Elementary Family Formation, Middle School catechists, and High School track leaders is $50 per child with a maximum of $150. Volunteer discounts, scholarships, payment plans, and full and partial financial aid are available. Please contact the office for more information. To make a payment online, click here.