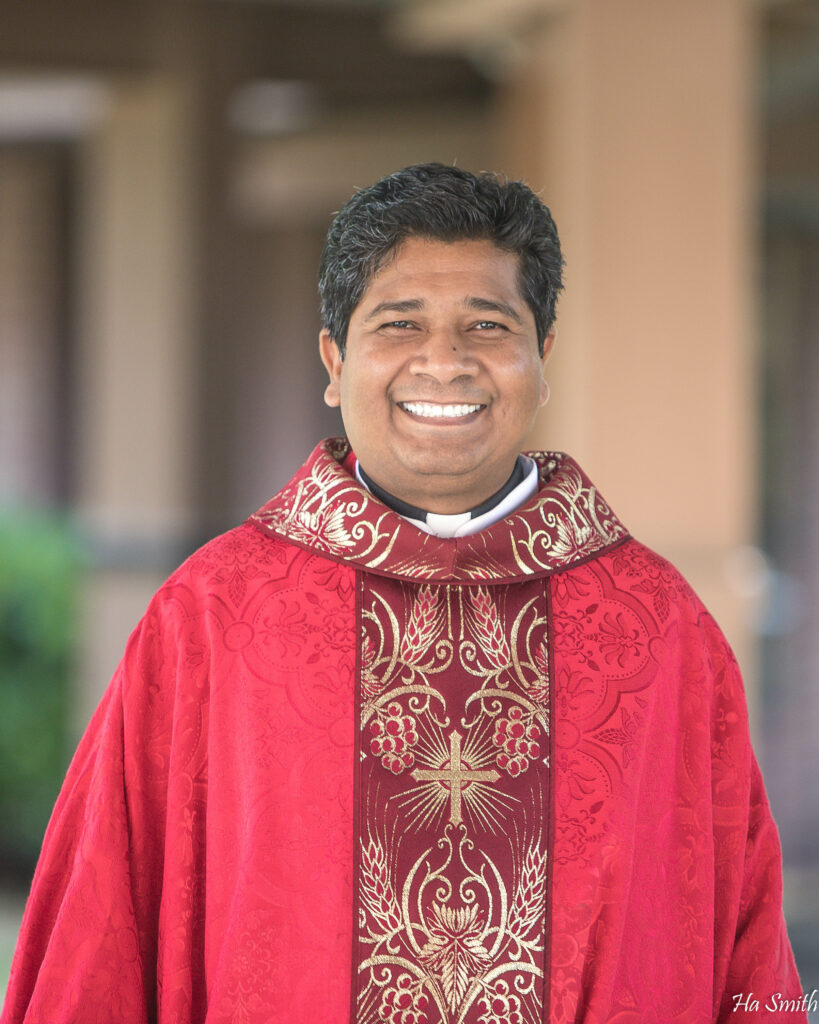 Fr. Sushil Tudu, TOR is a Franciscan Friar from the Province of St. Thomas the Apostle in India. He was born on July 12, 1977 at Dudhiyani in the state of Jharkhand, in north India. Fr. Sushil hails from a family of three boys and two girls.
After completing high school he joined the TOR Franciscans in 1993. He obtained his Bachelor's degree in Philosophy from St. Anthony's Friary, Bangalore, and bachelor's degree in theology from Dharmaram Vidya Kshetram, Bangalore. He received his Master's degree in Pastoral Management from Jnana Deepa Vidyapeth, Pune. He was ordained as priest on April 20, 2006. After ordination he secured his Bachelor's degree in education and worked in school as headmaster. Later he worked in minor seminary as associate rector and teacher.
Upon his arrival in the USA in February 2015, Fr. Sushil was appointed as Associate Pastor of St. Thomas the Apostle and Holy Trinity in the Diocese of Fort Worth. On November 24th 2017, the Bishop of Fort Worth, Bishop Michael Olson, appointed Fr. Sushil as the Pastor of St. Catherine of Siena, Carrollton, TX.